Luxury
We are a value added wholesaler and distributor of premium branded products. We have a global presence in this opportunity-driven industry and our strength is the wide assortment of products that we hold in stock. Our tie-ups and close partnerships with suppliers globally allow us to deliver these world class premium products at highly competitive prices.
Fragrance, Skin Care & Cosmetics
In this category, our product range includes the finest brands across the niche, prestige, and mass-tige segments. Our customers include major retail chains and On-line retailers across the world. We fulfill the customer demands by holding inventory of key products based on their demand forecast. We are also official distributors of Charrier Parfums, Parfums Gres and other brands in the growing markets of Asia.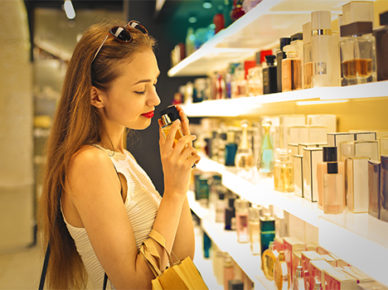 Watches and Accessories
We carry a collection of fine watches for men and women with an enduring appeal of luxury brands. These are complimented by a range of accessories covering jewelry, leather, luggage and writing instruments.
Copyright 2023, Tionale Pte. Ltd. All rights reserved. Web Excellence by
Verz