Food
Packaged food is a core product group for us since 1982. We market a range of staple products under our registered brands "Rosa" and "Tiona" across the West African market. Our product range has also expanded to include international brands of confectionery and beverages.
Vegetable oil
Palm Olein is one of the most popular frying oils and also finds extensive application in manufacture of margarine, shortening, ghee, condensed milk etc. Rosa brand RBD Palmolein is available in standard grades of CP10, CP8 and CP6 and pack sizes ranging from 5 litre to 25 litre jerry cans.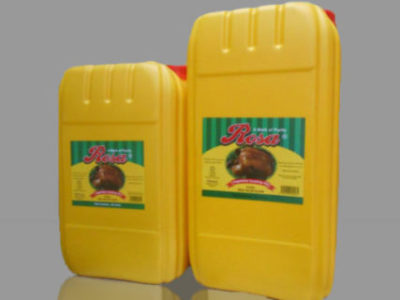 Milk
Sweetened Condensed milk is widely used as an additive for beverages like tea and coffee and also in the preparation of other foods. This product is suitable for countries where refrigerated distribution facilities are not available. Evaporated Milk is a sterilised product and finds application in markets where fresh milk is not available. Rosa and Tiona brand milk products are available in tin sizes of 170g, 390g, 400g and 1 Kg.
Rice
Rice is a staple food traded widely from popular origins like India, Thailand, Vietnam and Myanmar to end destinations in Africa. We ship Raw white, Parboiled and fragrant rice grades in pack sizes of 25Kg and 50 Kg under the Rosa brand.
Spices
Spices are used to season, aromatize and enrich numerous culinary applications. Spices add taste, flavour and zest to every dish you cook and to life too! Our expertise is in supplying whole spices directly from origin countries like India, Indonesia, Malaysia, Vietnam and Nigeria. Major products in our portfolio include Dried Red chillies, dried ginger, cloves and cardamom.
Copyright 2020, Tionale Pte. Ltd. All rights reserved. Web Excellence by
Verz