Building Materials
We serve the Roofing, Fabrication and Flooring industries across markets in Asia, Africa and the Americas. Our strength is our long term supply base with products originating out of partner factories in India, China and Vietnam. Our products are used by end user factories, downstream Steel producers, Aluminium utensil manufacturers, Consumer Durables manufacturers and the Construction sector.
Steel – Flats
Flat steel constitutes over 50% of the total steel produced worldwide and is used in several applications including automobile body, roofing, fabrication etc. They are processed from slabs & include Hot Rolled coils (HR), Cold Rolled coils (CR) and Coated steel. For the Galvanising and fabrication sector, we supply Cold rolled coils processed on high speed mills, starting upwards from thickness of 0.12 mm & widths of 762 mm. Applications requiring better surface protection including decking, channels and purlin use our Zinc / Alu-zinc coated steel. Pre-painted coated steel (PPGI, PPGL) are supplied for applications including Roofing, Sandwich panels, cold storage etc.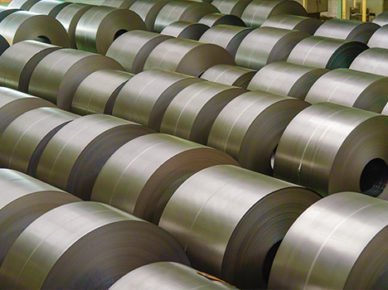 Steel – Longs
Our product range is focussed on the construction sector and includes billets, wire rods, sections and pipes. Billets as the raw material for production of deformed bars, wire rods and beams are supplied in grades Q235, Q215, Q195, 3SP and 5SP to factories. Construction scaffolding, fabrication and water supply applications use our Black annealed pipes, Galvanized pipes and hollow sections.
Granite & Ceramic
Granite is one of the most durable building materials chosen by Architects & Engineers where permanence, enduring colour, texture and freedom from maintenance are prime requirements. Granite is commonly used in flooring, wall cladding, street kerbing, counter tops, stair treads and in monuments. Products come flat polished, sawn, flamed or water jet finished. This natural product is complemented by our range of ceramic and digital wall tiles in matt, glazed and rustic finishes.
Copyright 2023, Tionale Pte. Ltd. All rights reserved. Web Excellence by
Verz